Before the explanation on "How to Sell Your Cans" we must say that the cans of the 1970s era were widely collected,
and that we are no longer interested in either taking calls or answering questions about these 1970s cans. The 1970s cans
were made in abundance and very few of them have any significant value. We also have many more than we can handle.
If the cans you want to contact us about are the cone tops, flat tops or the older tabs such as the Zip Tab, Insert (Juice) Tab or
U-Tab (like shown below) then we would be very interested.
<![if !vml]>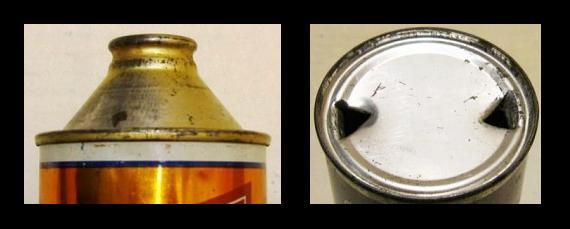 <![endif]>
Cone Top Flat Top
<![if !vml]>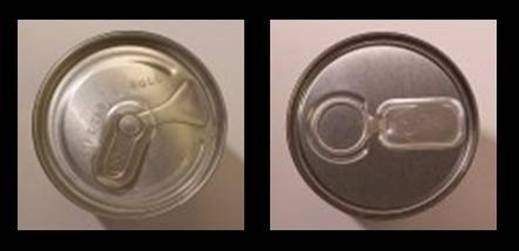 <![endif]> <![if !vml]>
<![endif]>
Zip Tab Insert (Juice) Tab U-Tabs
1. Please call us as soon as you can at 330-284-1959 and if there is no answer email jeff@beercantiques.com
your phone number and we will discuss the next steps. If you don't have time for that then please do steps 2-5.
Please make sure that your cans are either Cone Tops, Flat Tops or the type of Tab Tops like you see
above.
2. The first step is to take a group picture of the cans you want to sell. Try to get as close as possible so we can better
see the condition. Insert the photos in the email. Then add some background information such as:
a) Name
b) City, State (We don't need your address yet, that may come later)
c) Phone Number
d) Number of cans selling, the names of each can and what types they are. Such as cones tops, flat tops, Zip Tabs,
Insert (Juice) Tabs or U-Tabs and the size 12oz/16oz...
e) What is your asking price for the group, if your just looking for offers we can do that too.
NOTE: If you are not familiar with sending pictures via email please call us at 330-284-1959 and we can talk
about what cans you have and what your options are.
Send the email to the following address: jeff@beercantiques.com
3. If we need more info we will either return an email or call you .
4. Once we have all the info we need then we will send you an offer. If you accept the offer we will ask for your choice
of payment. Money Order, Cashier's Check, PayPal or Personal Check. Cash will not be sent.
5. Once you have received the payment you can then send the cans. If you need suggestions on how to pack and
mail we would be glad to help. Individually wrapped with newspaper or paper towel is always a good start.
We are located in Massillon, OH (Near the Canton Pro Football Hall of Fame). We know many people across
the country and may be able to have someone we know pick up the cans and they can then mail the cans to us.
© Copyright 2018 Beercantiques.com. All Rights Reserved